The holidays leave little time for posting so below is recap of the last couple weeks...
Spencer had the biggest speaking part in a play at her preschool. Link to video
here.
Spencer and her best friend Harper.
Knox Trans had a downtown Christmas Ride starting at Market Square and rolling through "historic" North Knoxville and the Fourth and Gill area (also known as the ghetto). Roughly 200 riders braved the cold temps. Pretty good turnout for little Knoxville.
Will's sisters dress him up. He really doesn't seem to care for it. I messed up the pics below. Click to make big.




Molly strikes this pose every time I tell her to say "Cheese".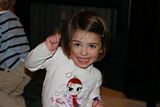 Spencer turned five January 2. Pretty big milestone, five is. I would love to keep her five forever.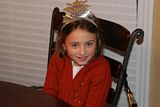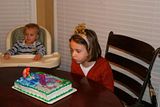 Cakeless Will.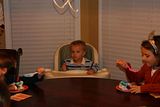 A couple pics from New Years day. I had vowed to start the year with a mile for each degree.

It was a hard 30 miles with crazy headwinds and lots of climbing.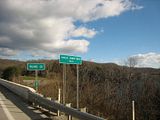 Christmas day.



Getting ready to come down stairs and see what Santa brought.




Best bang for the buck in little girl gifts. A trunk of cheap dress up clothes.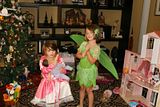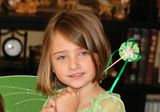 Will has a new ride.